The Daily Heavenly Manna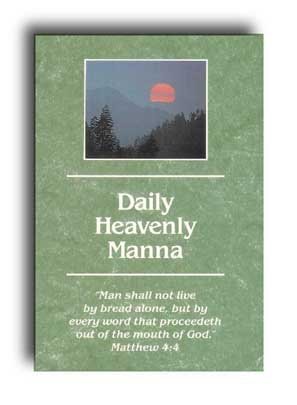 365 Scriptures with thought provoking commentary, one for each day of year.
The Divine Plan of the Ages
Request your free, non-denominational Bible study book today!
Over 1600 Scriptures examined
16 Topical and Dispensational Studies.
"My experience of reading this volume, it has opened my eyes in so many ways. I wasn't aware of the significance of many things that I was reading in the Bible, the allowance of evil, the kingdom of God & so many more.
It has helped to correct certain actions and thoughts that I had. It has help me to be closer with my brothers and sisters, especially with the studies that we have every week.
There's so many other wonderful experiences, awakening of one self, and suggestions of actions to be taken, in breed besides the Bible this volume has helped me to get close and better understand the word of our merciful Father." Eduard—Peru